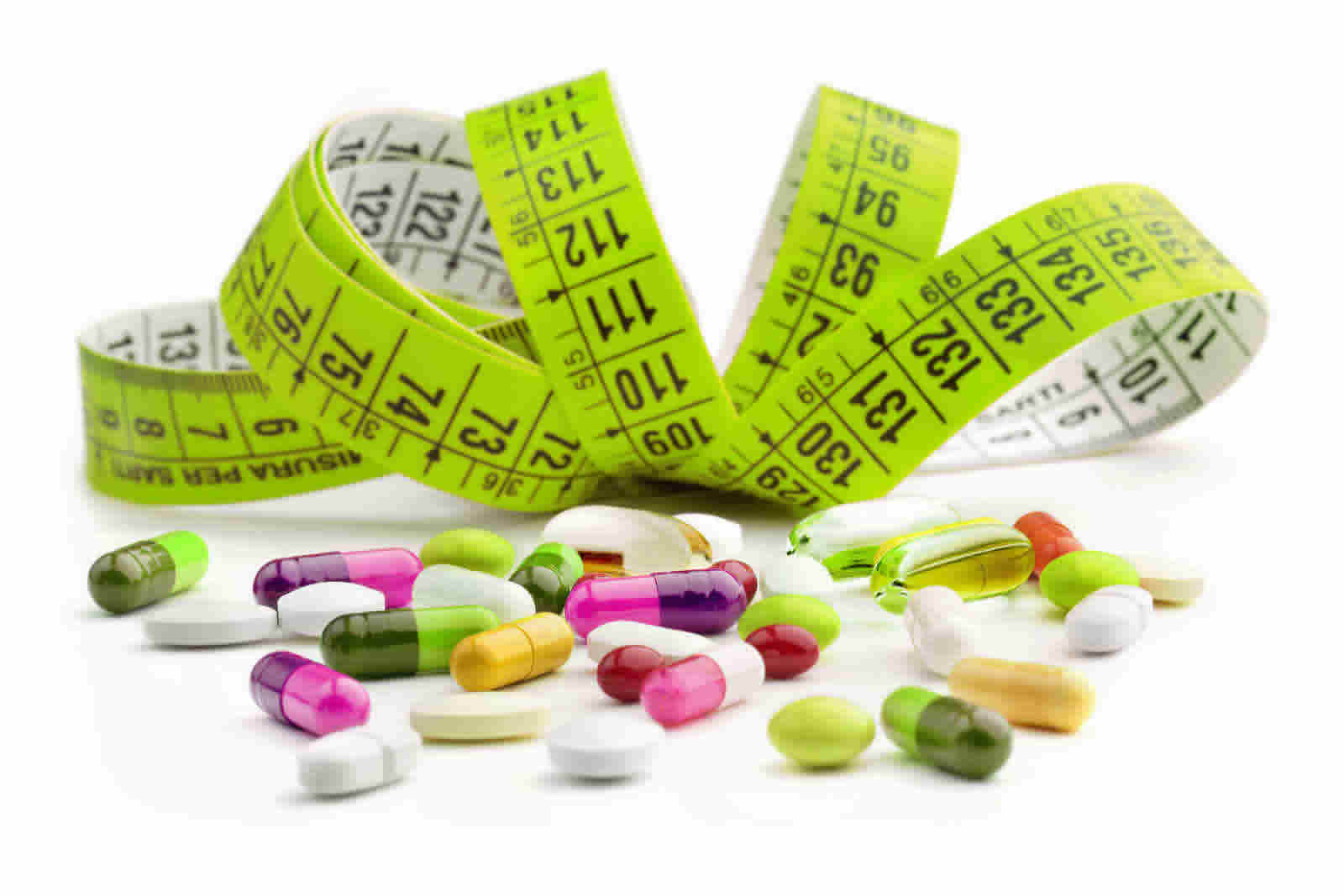 Weight Loss and Diet Pills Review
More than two-thirds of adults and one-third of children in the United States are overweight or obese. Obesity or being overweight may increase the risk of many health problems, including type 2 diabetes, heart disease, and certain cancers. If you're pregnant, excess weight may lead to short- and long-term health problems for you and your child. Achieving a healthy weight, eating a healthy diet, and being physically active can help prevent these weight-related diseases.
Some people, in their efforts to lose weight, turn to unproven dietary supplements (sometimes marketed as "fat burners" or appetite suppressants), which can have harmful side effects. If you're thinking about starting a new weight-loss program, talk with your health care provider, who can assess your weight and health risks, determine whether you need to lose weight, and provide information that will help you make informed decisions about an effective weight-loss program.
The use of weight loss supplements for weight loss has become increasingly popular, as reflected by the $55.4 billion spent in the U.S. in 2006 for weight loss and diet control and on more than 85,000 different combinations of vitamins, minerals, botanicals, amino acids, probiotics, and other supplement ingredients 1), 2). Based on a study by the National Center for Complementary and Alternative Medicine, 36% of adults 3) and 1 in 10 teens 4) are using some form of weight loss supplements at some point in their lives, which rises to 62% when including megavitamins or prayer. Dietary supplements can easily be purchased by people of all ages at pharmacies, grocery stores, health food stores, gyms, and other retailers. And unlike prescription medications, supplements do not require premarketing approval before they reach store shelves. Under the Dietary Supplement Health and Education Act of 1994, anything labeled as a dietary supplement is assumed to be safe until proven otherwise. The FDA is charged with the unenviable task of identifying and removing dangerous supplements only after they have caused harm. Although dietary and herbal supplements are governed under the Dietary Supplement Health and Education Act of 1994, weight loss supplements are not presently regulated by the U.S. Federal Drug Administration and the safety profiles of many are unknown 5), 6). And potentially dangerous supplements are widely available 7).
More than 500 supplements have already been found to be adulterated with pharmaceuticals or pharmaceutical analogues, including new stimulants, novel anabolic steroids, unapproved antidepressants, banned weight-loss medications, and untested sildenafil analogues 8). In 2013 alone, researchers discovered two new stimulants in widely marketed supplements. Researchers have identified a new analogue of methamphetamine, N,α-diethyl-phenylethylamine (N,α-DEPEA), in a popular sports supplement 9). FDA scientists discovered another stimulant, β-methylphenethylamine (β-MePEA) — a novel analogue of amphetamine — in nine supplements 10). N,α-DEPEA and β-MePEA have never been studied in humans, and their adverse effects are entirely unknown; yet they are sold as "natural" products without having undergone any premarketing testing for safety. Although supplements containing N,α-DEPEA were voluntarily withdrawn from the market, supplements containing β-MePEA remain widely available. 11).
Epidemiologists at the Centers for Disease Control and Prevention recently confirmed what an astute liver-transplant surgeon in Honolulu already suspected: OxyElite Pro, a popular over-the-counter supplement, was responsible for a cluster of cases of severe hepatitis and liver failure 12). Although patients began to develop severe hepatitis in May 2013, the Food and Drug Administration (FDA), whose job it is to remove dangerous supplements from store shelves, did not learn of the cases until mid-September, 4 months later. By February 2014, the CDC had linked 97 cases, resulting in 47 hospitalizations, three liver transplantations, and one death, to OxyElite Pro. This dietary supplement was recalled, but nothing has been done to prevent another supplement from causing organ failure or death. Nor have any changes been made to improve the FDA's ability to detect dangerous supplements 13).
The Dangers of Over-the-Counter Diet Pills and Muscle-Building Dietary Supplements
The American Academy of Pediatrics is strongly opposed to the use of supplements for weight loss and muscle building in adolescents 14), 15). Yet a national survey found that 11% of teens had ever used a weight loss supplement. In the same survey, 5% of teens had used creatine, one of many dietary supplements sold for muscle building.
Research shows that dietary supplements sold for weight loss and muscle building often contain drugs that are prescription-only, illegal, or untested for human use. This can lead to serious health risks, including stroke, testicular cancer, severe liver injury, and even death 16), 17), 18), 19).
The rate of liver failure caused by dietary supplements has risen 185% in the past decade 20). In the United States, 16% of cases of serious drug-induced liver injury are attributed to dietary supplements. The vast majority are those sold for weight loss and muscle building 21).
Drugs found in supplements for weight loss and muscle building have included:
The active ingredient in Meridia, a prescription weight-loss drug pulled from the market in 2010 22),
Drugs that have been designed to be chemically similar to methamphetamine (aka speed) 23),
Antidepressants such as fluoxetine, the active ingredient in Prozac 24),
Anabolic steroids and precursor chemicals, which can cause young athletes to fail doping tests and have been associated with testicular cancer 25),
Many supplements whose labels say they contain "pro-hormones," "natural steroids," or "testosterone boosters" actually contain designer anabolic steroids–with dangerous consequences. Use of these compounds through dietary supplements is widespread. In younger men, these supplements may be a common cause of liver injury, problems with bile secretion, testicular disorders, growth of breast tissue, and infertility. Authors advise against dietary supplement use, especially those known or suspected to contain designer steroids 26).
Recalls are not enough to protect people from supplements containing unlisted, unapproved ingredients. In November 2009, the U.S. Food and Drug Administration banned Pai You Gou, a dietary supplement sold for weight loss, after detecting at least two banned pharmaceutical compounds, sibutramine and phenolphthalein, in this product. Sibutramine and phenolphthalein have serious and well-documented side effects. But almost a year after the recall, nearly one in four Brazilian-born Massachusetts women were still using this product 27).
Dietary supplements marketed for weight loss and muscle building have dangerous side effects, including hepatitis and liver failure. The U.S. Centers for Disease Control and Prevention documented a series of severe acute hepatitis (liver injury) and liver failure of unknown cause. Of the 29 confirmed cases of acute hepatitis and liver failure, 24 patients reported using OxyELITE Pro, a dietary supplement sold for weight loss and muscle gain, within 60 days before illness onset 28). Dangerous stimulants are often found in widely available supplements for weight loss and muscle building. When one stimulant is banned, supplement makers often continue using the banned substances, or replace them with a related chemical. Many of these chemicals have never been tested for safety in humans.
Researchers found N,α-DEPEA, in a widely available muscle-building supplement. N,α-DEPEA is a banned and potentially dangerous designer stimulant closely related to methamphetamine 29).
Half of supplements marketed as containing the herbal ingredient acacia rigidula were found to contain β-methylphenylethylamine (BMPEA). BMPEA is a stimulant that has not been assessed for safety or efficacy in humans. It is closely related to the banned compound DMAA, which has been associated with several deaths 30).
Another DMAA substitute, 1,3-dimethylbutylamine (DMBA), has also been banned by the FDA. Despite the ban, researchers found at least a dozen supplements to contain DMBA in dosages ranging from 13 to 120 mg per serving 31).
Muscle-building supplements may lead to increased risk of testicular germ cancer in men. A study of nearly 1000 men found that men who developed testicular germ cancer had used more muscle-building supplements than similar men who did not develop testicular germ cancer. The association was particularly strong among early users, long-term users, and use of two or more types of muscle-building supplements 32).
Diet pills may block the function of other drugs, including cancer treatments. Diet pills may also be associated with organ toxicity. Research suggests that the diet drug orlistat limits the function of a kind of protein, CES2, needed to activate a common cancer drug, PPD. Orlistat has also been associated with gastrointestinal issues, as well as liver toxicity 33).
Diet pills may decrease users' vitamin D levels. Researchers found that adolescent participants' vitamin D levels decreased after one month of taking orlistat, despite participants also taking a multivitamin daily. Vitamin D is important for bone health, cell growth, and immune function 34).
Diet pills could be abused by people with eating disorders. In anticipation of the release of alli (the brand of orlistat now available over the counter), researchers expressed concerns regarding the potential for alli to be abused by people with eating disorders. Their concerns are based on documentation of adult and adolescent eating disorder patients frequently abusing supplements sold for weight loss, as well as the possibility that alli's FDA approval would make it more appealing than other products sold for weight loss 35).
What is healthy weight loss ?
It's natural for anyone trying to lose weight to want to lose it very quickly. But evidence shows that people who lose weight gradually and steadily (about 1 to 2 pounds per week) are more successful at keeping weight off. Healthy weight loss isn't just about a "diet" or "program". It's about an ongoing lifestyle that includes long-term changes in daily eating and exercise habits. For a free copy of Maintaining a Healthy Weight on the Go go here 36).
To lose weight, you must use up more calories than you take in. Since one pound equals 3,500 calories, you need to reduce your caloric intake by 500—1000 calories per day to lose about 1 to 2 pounds per week 37).
Once you've achieved a healthy weight, by relying on healthful eating and physical activity most days of the week (about 60—90 minutes, moderate intensity), you are more likely to be successful at keeping the weight off over the long term.
Losing weight is not easy, and it takes commitment 38).
The good news is that no matter what your weight loss goal is, even a modest weight loss, such as 5 to 10 percent of your total body weight, is likely to produce health benefits, such as improvements in blood pressure, blood cholesterol, and blood sugars 39).
For example, if you weigh 200 pounds, a 5 percent weight loss equals 10 pounds, bringing your weight down to 190 pounds. While this weight may still be in the "overweight" or "obese" range, this modest weight loss can decrease your risk factors for chronic diseases related to obesity.
So even if the overall goal seems large, see it as a journey rather than just a final destination. You'll learn new eating and physical activity habits that will help you live a healthier lifestyle. These habits may help you maintain your weight loss over time.
Prescription Weight Loss Pills
Weight-loss medicines, weight loss pills or prescription diet pills approved by the Food and Drug Administration (FDA) might be an option for some people.
If you're not successful at losing 1 pound a week after 6 months of using lifestyle changes, medicines may help. You should only use medicines as part of a program that includes diet, physical activity, and behavioral changes.
Weight-loss medicines might be suitable for adults who are obese (a BMI of 30 or greater). People who have BMIs of 27 or greater, and who are at risk for heart disease and other health conditions like type 2 diabetes or high blood pressure, also may benefit from weight-loss medicines. You'll still need to focus on diet and exercise while taking these drugs, and they're not for everyone.
1) Orlistat (Xenical)
How it works: Blocks your body from absorbing about a third of the fat you eat.
When a doctor prescribes orlistat, it's called Xenical. If you get it without a prescription, it's called Alli, which has half of Xenical's dose. Alli is the reduced-strength, 60-milligram version of orlistat (Xenical) a 120-milligram prescription drug.
Side effects include abdominal cramping, passing gas, leaking oily stool, having more bowel movements, and not being able to control bowel movements.
These side effects are generally mild and temporary. But they may get worse if you eat high-fat foods.
Rare cases of severe liver injury have been reported in people taking orlistat, but it's not certain that the drug caused those problems.
What else you should know: You should be on a low-fat diet (less than 30% of your daily calories from fat) before taking orlistat.
Also, take a multivitamin at least 2 hours before or after taking orlistat, because the drug temporarily makes it harder for your body to absorb vitamins A, vitamin D, vitamin E, and vitamin K.
Orlistat is the only drug of its kind that's approved in the U.S. All other prescription weight loss drugs curb your appetite, including the following.
2) Belviq (Lorcaserin Hydrochloride)

How it works: Curbs your appetite.
Side effects: The most common side effects in people who don't have diabetes are headache, dizziness, nausea, fatigue, dry mouth, and constipation.
The most common side effects in those who have diabetes are low blood sugar (hypoglycemia), headache, back pain, cough, and fatigue.
People taking some depression medications with Belviq need to be monitored very closely for a rare but serious reaction that includes fever and confusion.
Women who are pregnant or planning to get pregnant shouldn't take Belviq.
What else you should know: If you don't lose 5% of your weight after 12 weeks of taking Belviq, you should stop taking it, because it's unlikely to work for you, the FDA says.
3) Contrave
How it works: Contrave is a combination of two FDA-approved drugs, naltrexone and bupropion, in an extended-release formula. Naltrexone is approved to treat alcohol and opioid dependence. Bupropion is approved to treat depression, seasonal affective disorder, and help people stop smoking.
Side effects: The most common side effects include nausea, constipation, headache, vomiting, dizziness, insomnia, dry mouth, and diarrhea. Contrave has a boxed warning about the increased risk of suicidal thoughts and behaviors associated with bupropion. The warning also notes that serious neuropsychiatric issues linked to bupropion have been reported. Contrave can cause seizures and must not be used in patients who have seizure disorders. The drug can also increase blood pressure and heart rate.
What else you should know: If you don't lose 5% of your weight after 12 weeks of taking Contrave, you should stop taking it, because it's unlikely to work for you, the FDA says.
4) Saxenda
How it works: Saxenda is a higher dose of the type 2 diabetes drug Victoza. It mimics an intestinal hormone that tells the brain your stomach is full.
Side effects: Nausea, vomiting, diarrhea, constipation, low blood pressure, and increased appetite. Serious side effects can include raised heart rate, pancreatitis, gallbladder disease, kidney problems, and suicidal thoughts.
What else you should know: If you don't lose 4% of your weight after 16 weeks of taking Saxenda, you should stop taking it, because it's unlikely to work for you, the FDA says.
5) Phentermine
Your doctor may prescribe this under the names Adipex or Suprenza.
How it works: Curbs your appetite.
Approved for long-term use ? No. It's approved for short-term use (a few weeks) only.
Side effects can be serious, such as raising your blood pressure or causing heart palpitations, restlessness, dizziness, tremor, insomnia, shortness of breath, chest pain, and trouble doing activities you've been able to do.
Phentermine may make you drowsy, hampering your ability to drive or operate machinery. As with some other appetite suppressants, there's a risk of becoming dependent upon the drug.
Less serious side effects include dry mouth, unpleasant taste, diarrhea, constipation, and vomiting.
Don't take it late in the evening, as it may cause insomnia.
If you take insulin for diabetes, let your doctor know before you take phentermine, as you may need to adjust your insulin dose.
You should not take phentermine if you have a history of heart disease, stroke, congestive heart failure, or uncontrolled high blood pressure. You also shouldn't take it if you have glaucoma, hyperthyroidism, or a history of drug abuse, or if you are pregnant or nursing.
What else you should know: Phentermine is an amphetamine. Because of the risk of addiction or abuse, such stimulant drugs are "controlled substances," which means they need a special type of prescription.
6) Qsymia
How it works: Curbs your appetite.
Qsymia combines phentermine with the seizure/migraine drug topiramate. Topiramate causes weight loss in several ways, including helping you feel full, making foods taste less appealing, and burning more calories.
Side effects: The most common side effects are tingling hands and feet, dizziness, altered sense of taste, insomnia, constipation, and dry mouth.
Serious side effects include certain birth defects (cleft lip and cleft palate), faster heart rate, suicidal thoughts or actions, and eye problems that could lead to permanent vision loss if not treated.
Women who might become pregnant should get a pregnancy test before taking Qsymia, and should use birth control and get monthly pregnancy tests while on the drug.
You also shouldn't take Qsymia if you have glaucoma, hyperthyroidism, heart disease, or stroke. Get regular checks of your heart when starting the drug or increasing the dose.
What else you should know: If you don't lose 3% of your weight after 12 weeks on Qsymia, the FDA recommends that you stop taking it or that your doctor increase your dose for the next 12 weeks — and if that doesn't work, you should gradually stop taking it.
Bottom Line
Most dietary supplements marketed for rapid weight loss, such as acai and hoodia, don't work for keeping weight off in the long term, and some are dangerous. For example, ephedra, which was used in weight loss supplements, was banned because of unreasonable risk of injury or illness.
Researchers have studied the weight loss potential of a variety of dietary supplements, including omega-3s and fish oil; chitosan, a dietary fiber from shellfish; green tea extracts; Chinese herbs; and bitter orange (Citrus aurantium) extract. None have been shown to be effective for weight loss, and each of these has side effects.
There's some emerging evidence suggesting that some mind and body approaches, such as yoga and meditation, particularly mindful eating, may be useful as complements to other weight-loss interventions.
Safety
The U.S. Food and Drug Administration (FDA) banned the sale of dietary supplements containing ephedra, which was marketed for weight loss, because of serious health risks, such as cardiovascular complications and even risk of death. Ephedra is also called ma huang.
Many ephedra-free supplements are now being sold, but side effects of some of their ingredients are similar to the banned products. Some ephedra-free supplements also have a lot of caffeine or herbs, such as guarana, that contain caffeine. The products can cause increased heart rate and abnormal heart rhythms.
Many dietary supplements marketed for weight-loss (including ones sold as "fat burners" or appetite suppressants) have not been tested for safety.
What's on the label may not be what's in the bottle. Analyses of dietary supplements, including herbal supplements, sometimes find differences between labeled and actual ingredients. Also, the FDA has found weight-loss products tainted with prescription drug ingredients.
Dietary supplements for weight loss are sometimes misused by people with eating disorders, such as anorexia nervosa or bulimia nervosa, to lose weight or induce vomiting.
If you're considering a dietary supplement for weight loss, remember that "natural" does not necessarily mean "safe."
Mind and body practices, such as meditation and yoga, are generally considered safe for healthy people when practiced appropriately under the guidance of a well-trained instructor. If you have any underlying health conditions, talk to your health care provider about any complementary approach you may be interested in using.